"Don't pass. Don't pass. Keep shooting the f….. ball!"
Zeljko's words are still in my head.
It's like having him again beside me in the Bologna locker room, when I think of that 63-point game of mine, 23 years ago.
I prefer to remember that on February 15th 1996, Real Madrid, my team, beat Virtus. We won by 115-96, but it's difficult to forget that one player scored 63 points.
It was something about that day.
I never had the feeling of "owning" a game. Never thought it is "my night". To tell you the truth, entering each game I was just telling myself that it's another game. Another day in the "office".
What I usually had in mind is that there is always a pressure on a team's good scorer. The team and my teammates rely on me. I "have" to score 25 or more to get the win.
For all you stat-freaks out there, let me remind you that in Bologna I scored 63. I had 24 made out of 28 shots and 15 out of 18 foul shots. That efficiency was my main concern. All I cared was to win and have a high shooting percentage. I didn't care if I score 10 or 30. I wanted to do it with the less possible shots.
That 63-point game was something special and different, but I always wanted to score on a high percentage, like 14 out to 17, for 30-35 points.
I can't hide that I am proud of what I did vs. Virtus, but as an athlete I usually remember more a loss than a victory. That's what coaches teach you.
There are so many things I remember from that game in Bologna.
The first thing is that it was an important game for us to win, to be able to finish in the first place, before we go to next round and the playoffs. Tough game on the road, Bologna was a great team, especially in their court.
I didn't score in the first three or four minutes. And then, all of a sudden, something happened and the next time somebody told me in the locker room at halftime that I had scored 31 or 32 points.
That was something that happened to me frequently. I had a lot of games in my career with 30 or more points. But this was normal as a total number for a whole game.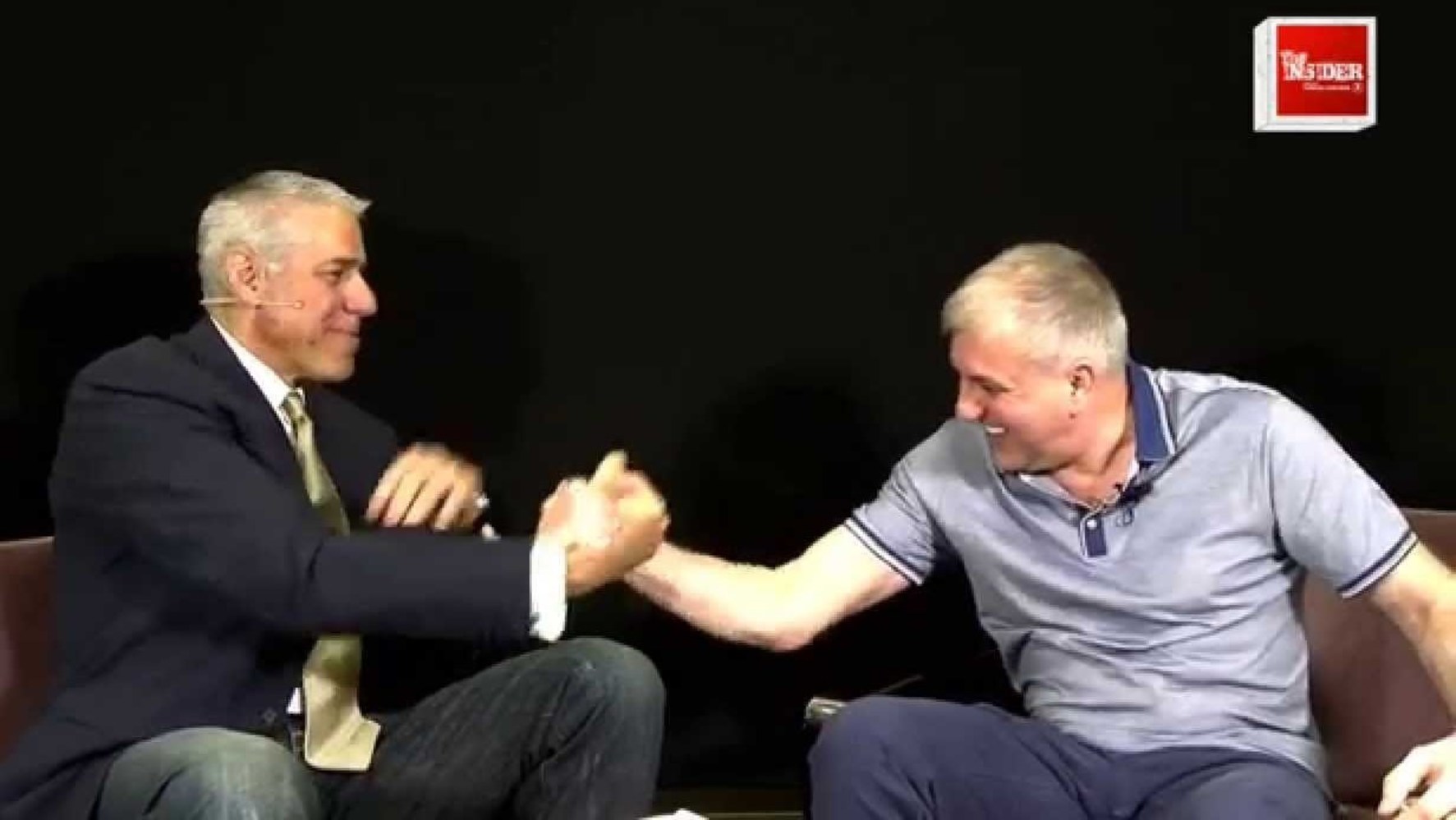 I remember that Zeljko Obradovic, my coach back then in Real, had an argument with his assistant, Angel. Angel told me at halftime to "be ready to face double and triple teams. That's when you have to pass the ball, Joe".
Zeljiko, on the other hand took that red color on his face and said "don't listen to him. Don't pass the f….. ball! Keep shooting! Shut up Angel, Joe knows what he is doing". It was very rare for a team-focus coach like Obradovic, but I did it thanks to his decision to keep me on the floor for 39 minutes.
One of my favorite parts of the 63-point game was that I made 24out of 28 shots. I didn't have to shoot 40 or plus to reach that mark. That was the most important for me, besides the win.
Almost everybody of the other team defended me. Orlando Woolridge started against me. Then they threw Augusto Binelli. They brought all the big and young guys they had, to try to beat me up a little bit! But they didn't.
Anthony Bonner was in their bench, because that season he was playing only in the Italian league for Virtus. I met him after the game, we went out for a drink and he told me: "I would have brought you down to your knees before halftime"!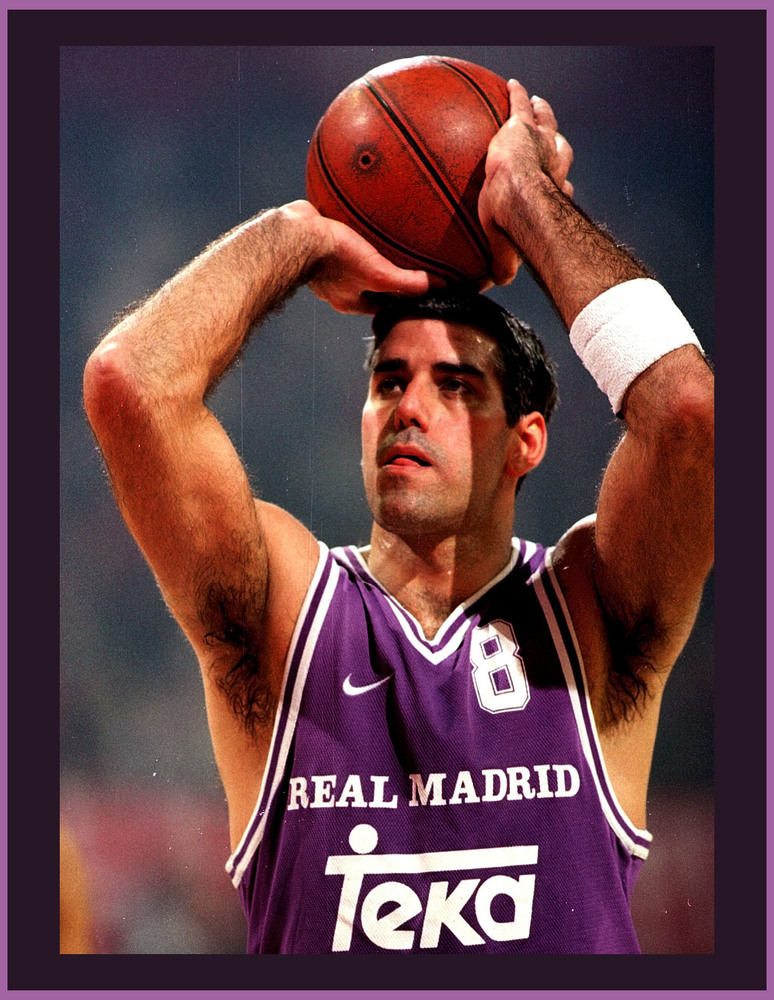 I was all about the flow of the game. Only at the final two minutes I scored a couple of easy and open lay-ups and dunks. I thought I had 50 points. I never imagined I had 60. Unless you have scored four points, you can never be sure of how many points you scored in a game, right?
I never wanted to know my total points, I never played with the scoreboard.
One of the most special and memorable things of that night in Bologna was the crowd reactions. Virtus has great fans. They were angry at me at halftime, but at the end of the game they applauded me. I don't know if there was a standing ovation, but they put their hands together for me and that was very polite.
It' s never gonna happen when you play in OAKA with Panathinaikos or at SEF against Olympiacos, I guess. I only got reaction like this in Tel Aviv and Bologna.
Today sometimes it's difficult for a team to score 63. It's interesting because the game is so much faster. For a player to score 60 or more on a 30-seconds shot clock seemed almost impossible in the mid-90's.
At Real, with Obradovic, we were usually patient offensively. But we also had some quick plays and the pace in Spain is very fast. We were running fast breaks with Jose Miguel Antunez, Pablo Laso and Ismael Santos.
As I said, it's all about the flow of the game. A few months earlier we won the Euroleague beating Olympiacos and scoring just 73 points in the final.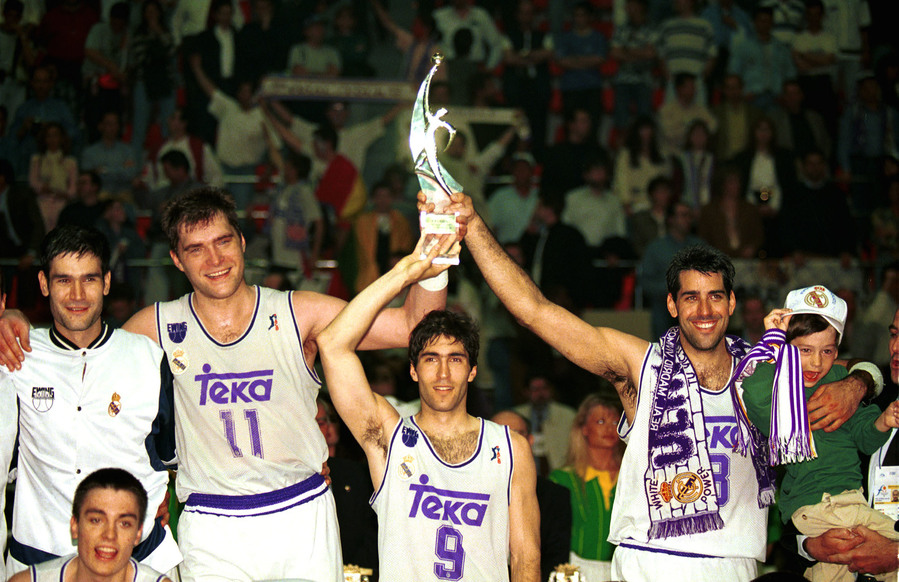 I consider myself extremely lucky because, number one I was able to do it. Number two, my teammates were in positions to let me do it. They were setting picks or giving me the ball where I needed it. And number three, I had a coach that let me play. Zeljko also knew it was happening and gave me the chance to make it.
In today's game there are many great scorers. But you can't really name them because they don't play 40 minutes and they don't get the opportunity to score. Now you see a guy score 30 in the Euroleague and everybody go crazy!
My first year back in Europe, on 2011, I was in Barcelona for the Final Four and the league officials asked me to present the Alphonso Ford trophy for the highest scorer of the season. I think it was Igor Rakocevic, I don't remember exactly. But all I remember is that they announced: "The Alphonso Ford winner, with an average of 17 points is…" and I was like "what?". I think the late Alphonso Ford would be disgusted!
The game, though, has changed. It's a different game now. It's a great question if the game has evolved. I mean, with evolution there is always change. But it depends on the way you look at things.
I had a podcast with Real's coach, Pablo Laso last week and he told me that, for example, now American are role players in Europe. A coach needs six points or three rebounds from them. They don't need 25 points.
From evolution and change, I prefer to use the word "change" because the game has changed. The evolution is mostly part of the analytics. Now, even the big guys shoot more threes than ever.
Even in the NBA you see some guys play 40 minutes, like Steph Curry, LeBron James and James Harden and they have big numbers. They don't play just 16-17 minutes.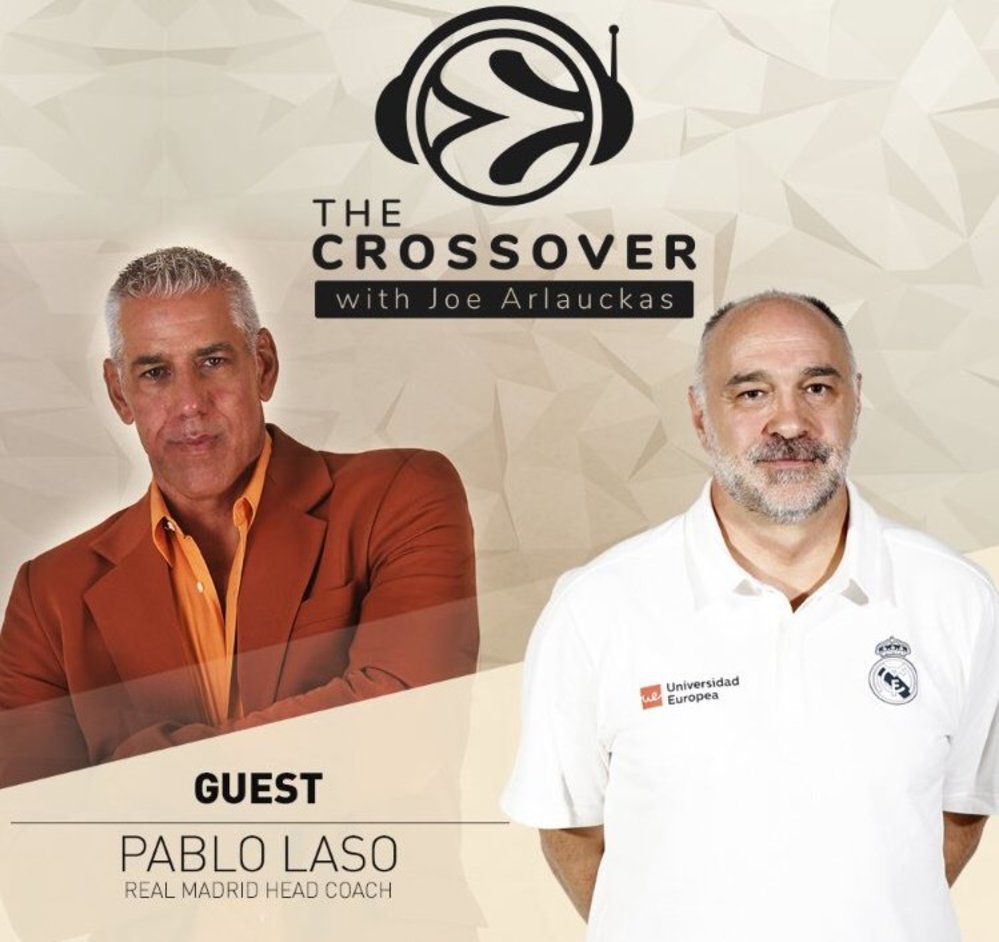 The bodies have evolved. They are bigger, stronger, faster and the pace is faster too. If you watch my 63-point game, you will see that most of the guys move in slow motion!
When I was young I was dying to see people get hurt! Not for real, but to beat them on the court. To have my opponent "feel" me. You don't see many players with that attitude today.
It was impossible to stop me that night in Bologna. As they say, all the stars and the moonlight lined perfectly. Everything worked in a great way. I missed four shots, but in reality I missed only two, because two of that misses came back to me and I scored with the offensive rebound.
I missed three foul shots and in two of them the ball came back to my hands to score again. I know it will not happen again. But, in the end, it's all about winning.
After Bologna, we played Barcelona at home, we lost and I scored just 15 points. And as the coaches usually say, "you only are good as your last game".
I think that a great scorer can recognize and feel a great game. I was more like a mental-crazy person. More of a guy who didn't like to shoot too much during the warm-up. Just a couple of shots and lay-ups, to feel and prepare my wrist. I was a scorer that didn't dribble a lot. I liked catch-n-shoot situations, take the ball on the low post or just take 2-3 dribbles to shoot.
I couldn't feel a good night, but the worst part was the bad night. The easiest thing is to put pressure on you, especially if you start badly. My attitude was always that even I start with one out of seven, I want you to give me the ball because sooner or later I will find my rhythm. I always say that the percentage and the stats don't lie. My focus was never to put myself in that pressure.
It's a team sport. If I play tennis I can go back home, look in the mirror and be mad at myself.
But in basketball there is a coach and eleven more people behind you and you don't want to let them down, when you supposed to be the top player.
I miss those days…
Joe Arlauckas is a former basketball player and now a Euroleague ambassador and a sports commentator for Euroleague TV.
Editor: George Adamopoulos
CHECK IT OUT: Joe Arlauckas: "The Weekend Of Glory"